So the title of this post may not completely shock you, because who still has the same goals that they had 10 years ago? But you'd be surprised. A lot of the time, we follow the guidelines of a "basic" set of goals and resolutions: eat healthier, get more sleep, save money, which are all well and good. But at the beginning of each year, we feverishly scribble down the hows and why of what we're going to do to become a better person, and it all looks sort of the same, doesn't it?
I got to thinking a lot about goals and what my own personal goals looked like over the past decade. In 2010, I was graduating with my BA in organizational leadership from Chapman University. I still had zero clue what I wanted to do, but I knew I wanted to be in charge 😂.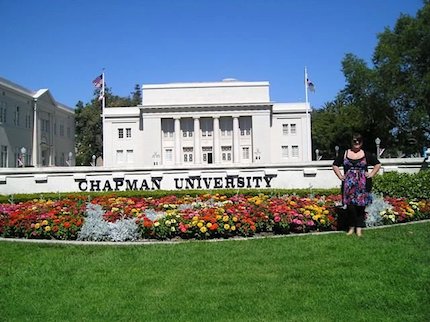 I fell into a couple of jobs that eventually led me to my career in finance and I went for my master's at Harvard Business School. Sounds pretty good on paper, right?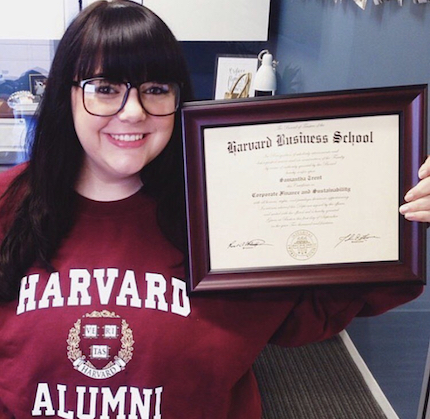 My dreams were coming true, all by the ripe old age of 25. I should have been jumping up and down, running circles around the house! But I didn't.
Something was wrong. How could arriving at the destination I had worked so diligently to reach not bring me all of the happiness I had counted on in the journey to get there? How could reaching my life's goal not bring me to tears—not make my heart sing?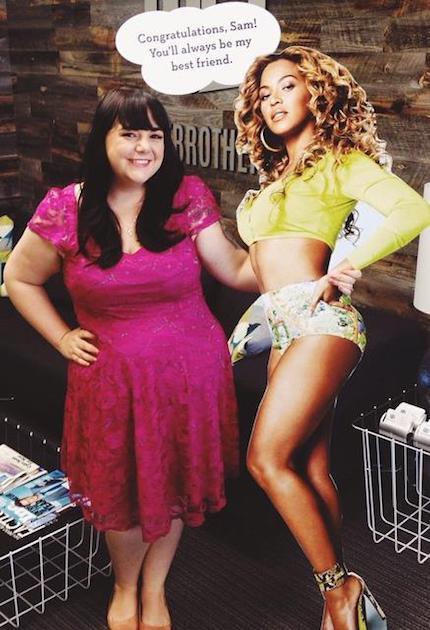 It took awhile but I finally figured it out: it's because I'm not the same person who chose my path in the beginning. I had changed. Think of it like this, where were you 10 years ago? What were your interests? Your style? Your values? You'd be hard pressed to find someone who is exactly the same person they were 10 years ago. I laugh when I think of my 22-year-old self. I thought I knew everything and had it all figured out. Sometimes I want to shake my 23-year-old sister and say "trust me, you know nothing right now!" Truthfully, I think it's bullshit that we're expected to have our career and lives planned out by the age of 18. I don't know about you, but I was an idiot when I was 18, let alone 25. 
Over the course of the decade, I grew and I evolved. But not in the ways I had imagined. I was supposed to be the youngest CFO in San Diego in the highest high-rise downtown. I was supposed to be making six figures and hobnobbing with all the up-and-coming entrepreneurs. And for awhile, those truly were my goals because that really did make me feel successful.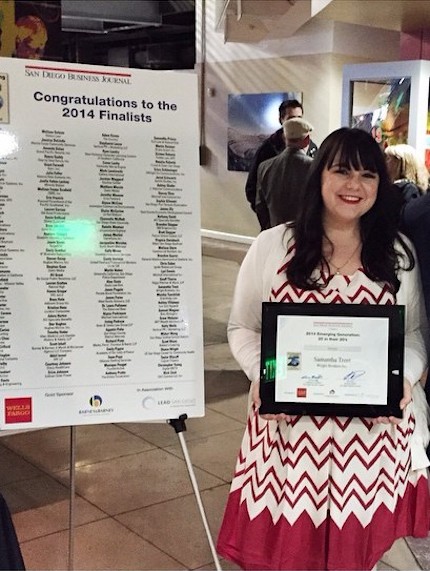 But around 2015, halfway through the decade, I realized my goals weren't the same as they once were, and that scared me a little. Was I really going to start over? My new goals were no longer centered on my career and professional growth. I wanted balance, and I wanted more. Most importantly, my new goals included people other than myself, including my husband and baby boy. I yearned for creativity and for freedom.
Although this 10-year journey didn't end the way I thought it would, I don't view it as a loss, but instead a gain.
I gained courage, appreciation and wisdom.
I gained the courage to stand up for what I believe in during the present moment, even if it defies everything my life has led me to believe. Even if it meant walking away from people I had once considered my work family. Even if it meant giving up a cushy lifestyle.
I gained appreciation for what I already had. My eyes have finally opened, and I can see how wonderful the things around me really are. I had been so focused on my professional growth, that I didn't pay attention to how I would and could grow in other areas: my relationships, creatively, as a mother, etc.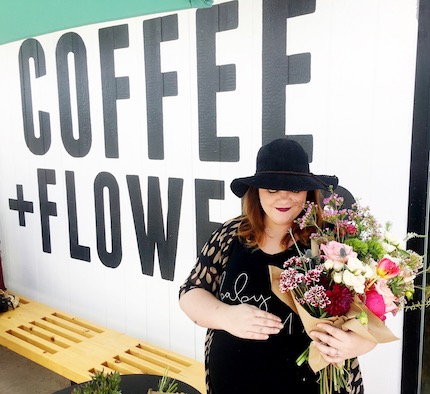 I feel gratitude every time I pick my son up from school and take him on an adventure. Or on the days one of my health issues creeps up, I don't have to force it down and miserably crawl my way through a meeting because sick days aren't an option.
Lastly, I gained wisdom—the wisdom to realize that life is about the journey, not the destination. I've always heard that, but I don't think you ever truly understand it until you reach what your lifelong goals were.
I've learned that you just never know—the fancy office, the expensive work trips, the accolades, might not be what will make you happy even though you had convinced yourself it would. 
When you let yourself choose what feels right in the moment, you learn who you really are, how to recognize when you are changing and why it's so important to respect your values, at all costs.
What I learned from my decade of growth is this:
Don't set goals for the wrong reason

:

Just because you feel like you should, doesn't mean it's right for you.
Choose a goal that creates a journey: Instead of setting a goal that reaches a destination, set a goal that creates a lifelong journey that brings you joy. Ask yourself:

How do I want to spend my time?

What daily activities make me want to jump out of bed?

What do I want to learn?

Who do I want to hang out with? Talk with? Collaborate with?

If you're no longer excited about the goal, change it: If you feel your direction needs changing, change your goals. It's the only way you'll find joy and fulfillment in your life.
We have a whole new decade ahead of us to set goals and renovate our dreams. It's a blank slate full of opportunity and change. So here's to 2020 and beyond.