I never say never when it comes to trying a fashion trend. I like experimenting with my style and I've worn a lot of outfits over the years that I'd never wear again. But for me, part of the fun of fashion is experimentation. I still like to play dress-up and try new trends, but these days, I've settled on a repertoire of simple clothes that are comfortable and easily mixed and matched. I've stopped impulse shopping. In fact, I rarely buy clothes at all anymore, and when I do, they are usually vintage. This means that my style can get a little redundant and I have to find new ways to freshen it up. The easiest way to do that is by mixing things that are unexpected or adding accessories that make the outfit shine. No one does this as effortlessly as Zoë Kravitz. Her look is California cool with a '90s flair. Even if she's wearing an old T-shirt and baggy pants, she elevates the look with a cool pair of shoes or oversized headphones. Her style is attainable yet super cool — which I think is a fabulous combo!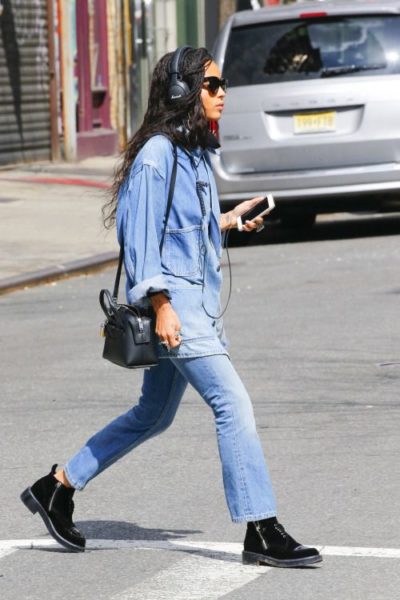 Has double-denim ever looked so cool? I think not. I love how the slightly oversized chore jacket looks styled with identical-colored denim that hits right at the ankle — making them ideal for styling with a chunky black boot. And one can't copy a Zoë outfit without wearing some old-school headphones.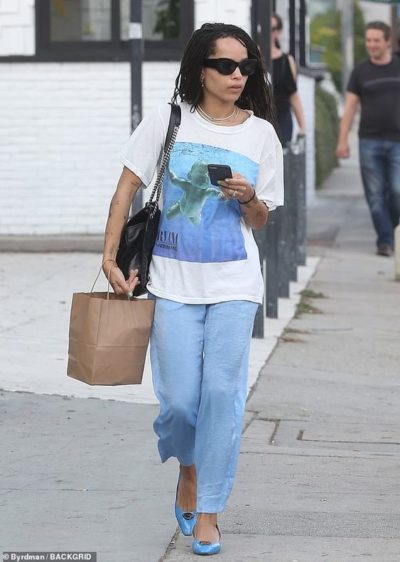 Leave it to Zoë to wear a baggy T-shirt with baggy pants and somehow make it look cool. Here's how she pulls it off: her shirt looks vintage and is slightly disheveled (bonus points for it being a Nirvana tee), and her pants are just the right amount of baggy while still looking pulled together. She throws a surprise into the outfit by pairing this look with fancy flats that don't go with this look at all and yet somehow do!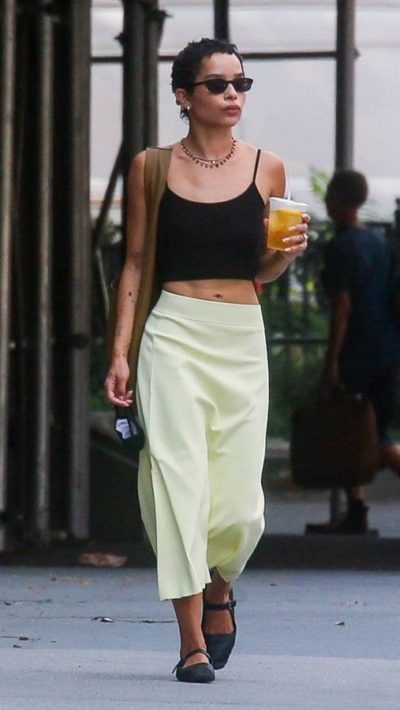 '90s minimalism is back with a vengeance. This outfit looks exactly like what I wore to high-school parties! The long skirt hasn't been so fashionable in the past few years, but it looks fresh and fun here, styled with mary janes and a crop top.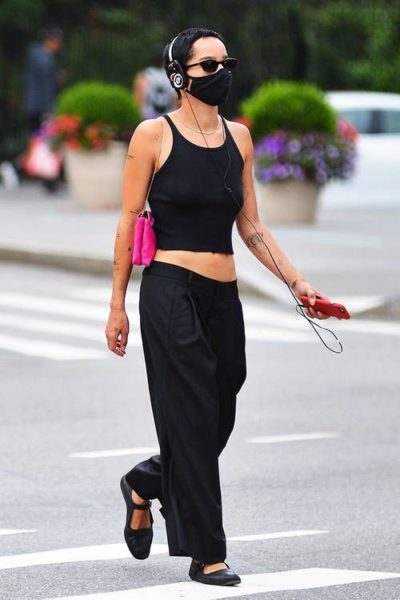 Look, I'm in the high-waisted pants club for life, but this is an outfit that actually tempts me into buying some low-rise pants. Zoë makes them look chic!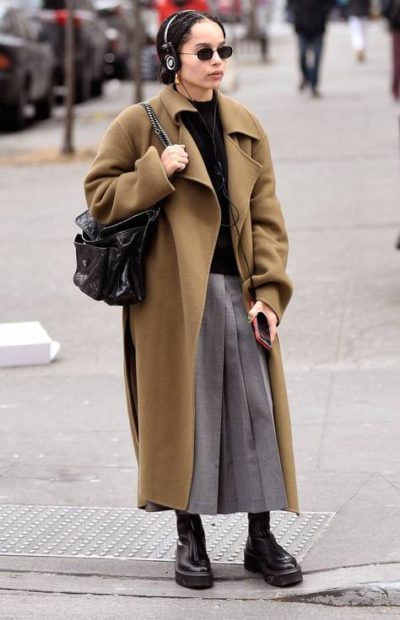 I admire the way she plays with volume. You would not expect that an oversized coat paired with an oversized pleated skirt and chunky shoes would work, and yet here is proof. Don't forget those headphones!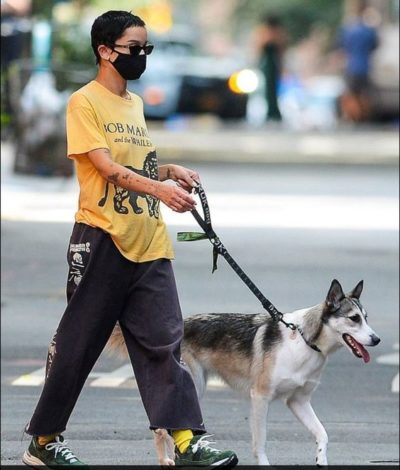 Zoë has many chicer outfits I could share instead of this one, but I'm including this look because it's quintessentially me. Most of my days are spent wearing a version of this look. A beat-up vintage tee, baggy sweatpants and sneakers. What makes this look, for me, is the yellow socks with the green sneakers: perfect!