I have a theory. I believe that kids raised as only children don't love summer. Not that they hate summer, but that it's not their favorite season. This theory isn't based on any research; it comes from my personal experience as an only child. It's probably not fair to generalize all only children this way, but I'd still argue that it's fairly true. Being raised an only child in the 1980s meant I spent most of my time alone, inside my bedroom. I didn't want to see a bright, beautiful summer day out my window and be stuck by myself with no one to play with, but that did happen, and it happened a lot. If my friends didn't answer their landlines or my parents didn't take me out, I was left to my lonesome, playing with my Barbies and reading books — things better suited for cold, rainy days. Which is why fall is my favorite season; it fits my personality and preferred activities (these days, that's more books than Barbies, but still).
So really, my distaste for summer stems from resentment.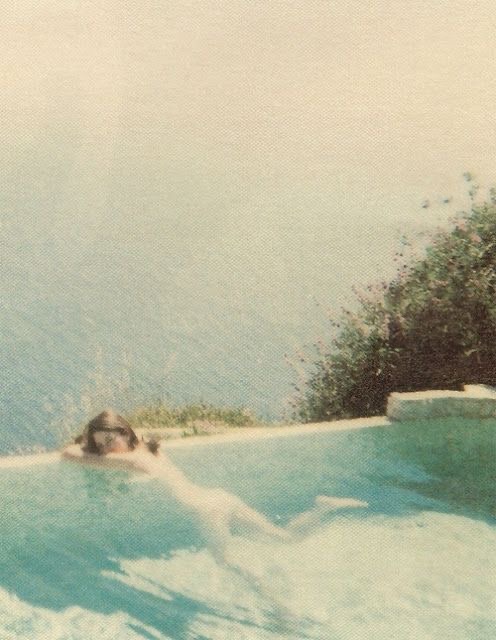 As I got older and more autonomous, I learned to appreciate summer. Of course, summer is great; it means you don't have to go to school and you can stay out late! But for me, the best part of summer was hanging by the pool. Growing up as an only child meant that I'd developed a proclivity for being alone. But unlike when I was little, as a teenager, I could spend my summer days happily alone, reading a book, lounging by a pool for hours. And while I worked on what I considered my epic tan (another folly of the '80s and '90s), I listened to summer jams on my Walkman. Songs like: "Summertime" by DJ Jazzy Jeff & The Fresh Prince and "Don't Turn Around" by Ace of Base. I know this post says "Pool Party," not "Party of One," but I think the playlist still applies. These are carefree, summer songs for those long, hot days partying by the pool. Whether that's with a crowd or by yourself is up to you.