When I moved into my apartment, I quickly realized I was going to have to get creative with my organizational skills. Believe it or not, the size of your closet doesn't necessarily matter, all you need to keep your clothes from being wadded up in your drawers are some simple fixes!
Read on for the best things to help your closet get organized.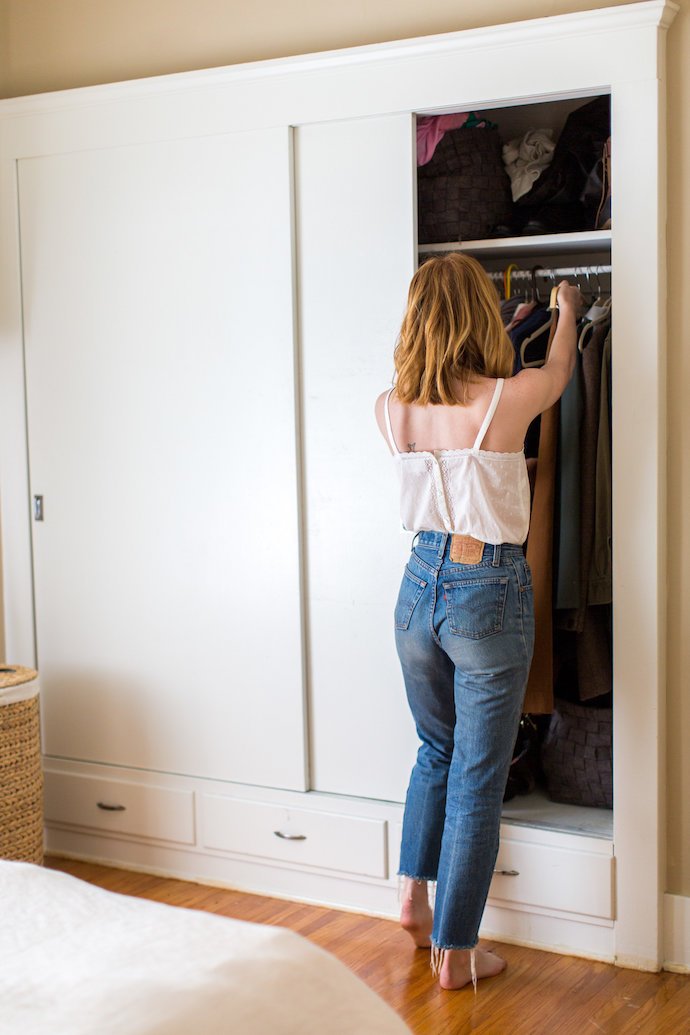 Wall Hooks

Line these on the inside of your closet to hang your hats, bags, sweatshirts, you name it!
Storage Cubes

Make even more space by stacking these on top of your closet shelves.
Shoe Rack

I LOVE seeing all of my shoes neatly put away on shoe racks. Lame, maybe, but you'll agree once you get your shoes off of your floor (only to make space for another cute pair, am I right.)
Hanging Drawers

Ran out of drawers? Add some more! I love these for sweaters, jeans or anything else I would fold in my dressers, but just can't fit.
Drawer Organizers

I love these for organizing my bras and underwear, or any other smaller items like accessories and socks.
Tie Hanger

I like having tie hangers for things other than just ties, like scarves or belts even!
Glasses Organizer

I have not found a better alternative to a glasses box. It gets them out of the way without ruining them!
This article was updated and adapted from this post originally published on Glitter Guide in 2018.