My earliest memories of listening to music are always Elton John. My dad was always blasting a rotation of Elton, Queen, and Aerosmith for as long as I can remember. I am pretty sure I have every Elton song committed to memory. I even went to Vegas to see him when I was 8 months pregnant with my son and it was one of the best live shows I've ever been to.
But besides being a musical genius, Elton is widely known for his ornate and bombastic style. While he may not be wearing hot pants as much these days, he definitely wore his fair share in the '70s and '80s. This summer, his infamous shorts are my summer wardrobe inspiration. Read on to see why.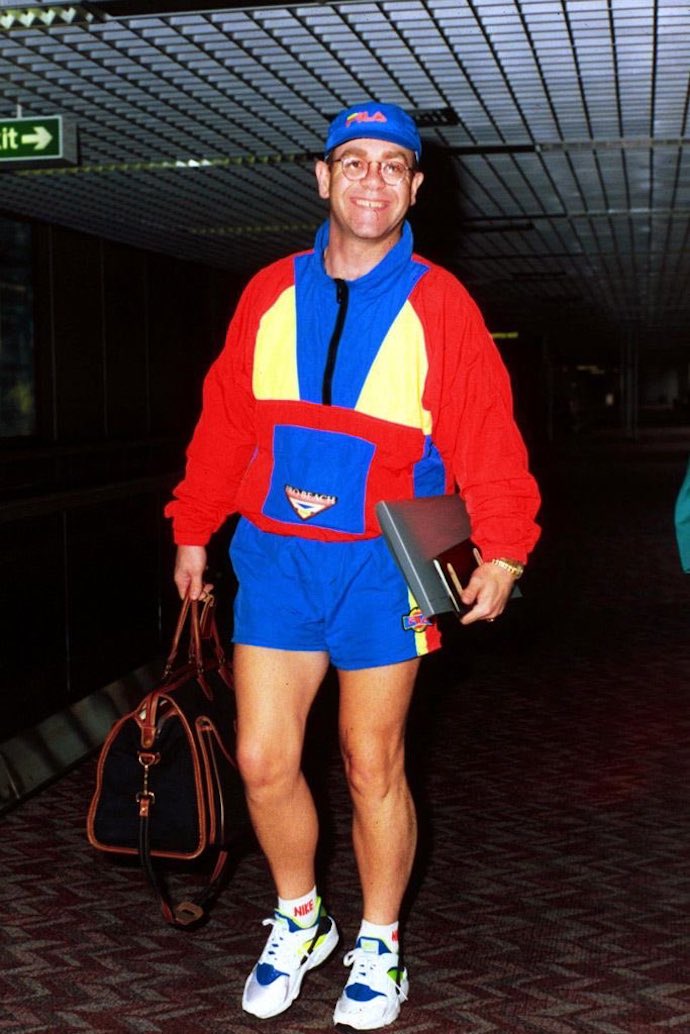 I'm always down for a windbreaker and short shorts combo.
Get the look: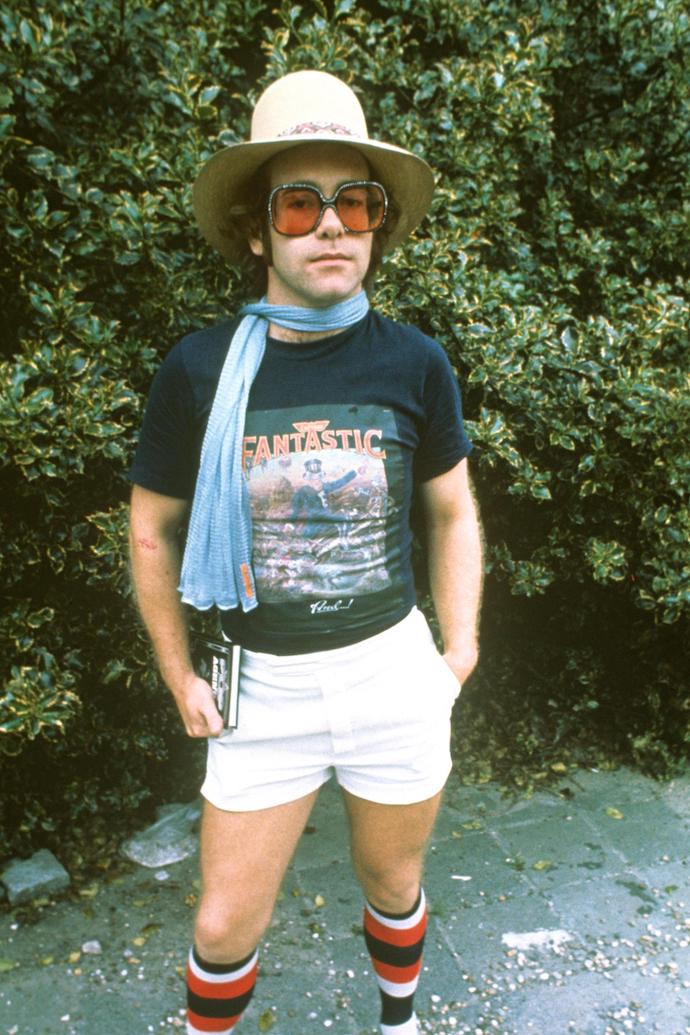 It's all about the accessories.
Get the look: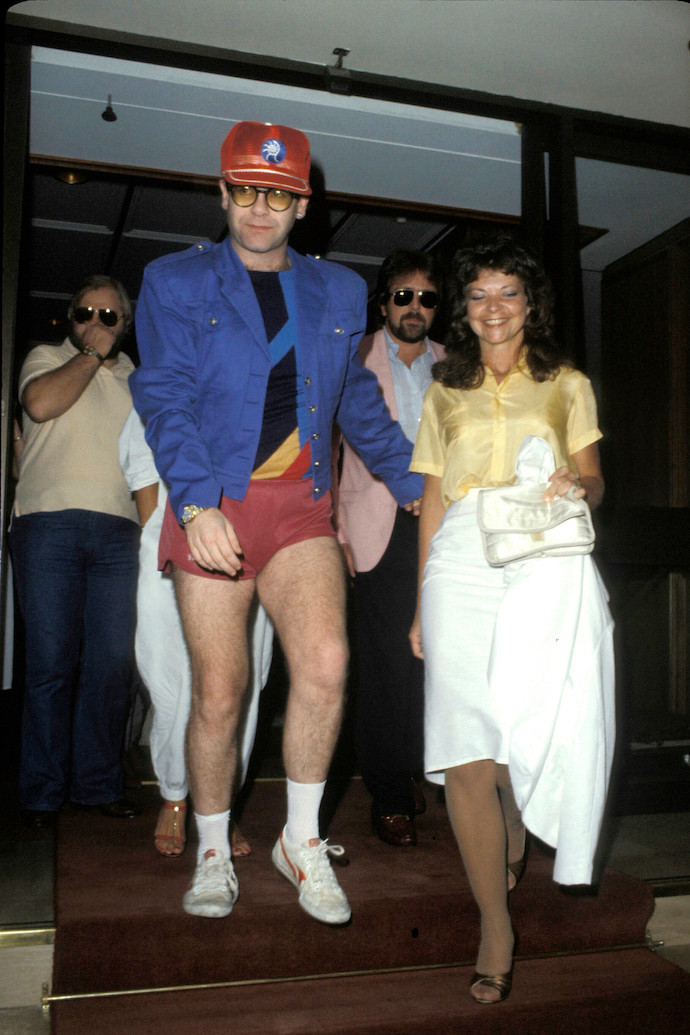 Is this the summer I finally bust out shoulder pads? It just might be.
Get the look: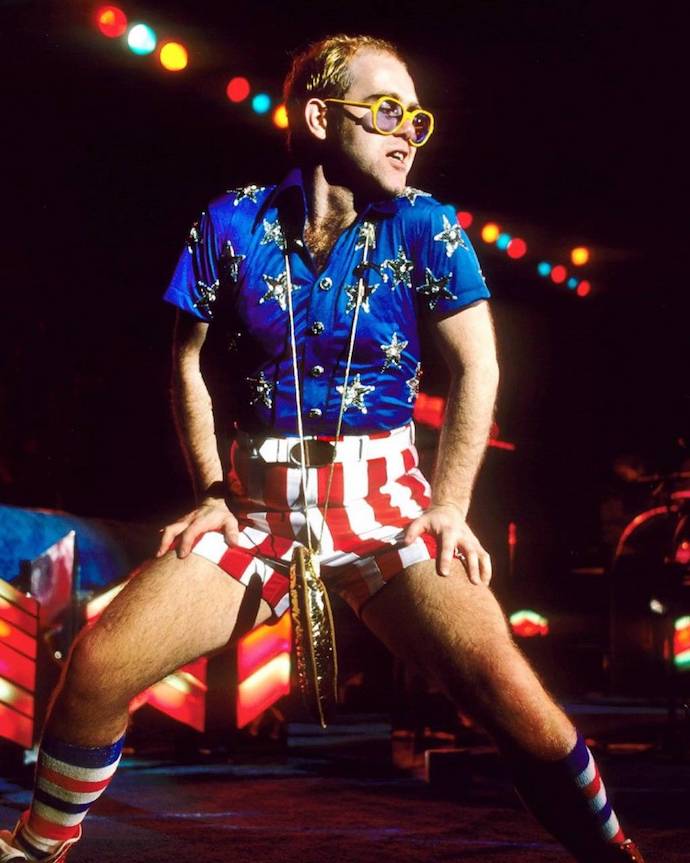 This is probably one of Elton's most infamous looks. Maybe it would be best to give this one a shot around the Fourth of July?
Get the look:

Elton is the ultimate poolside inspiration.
Get the look: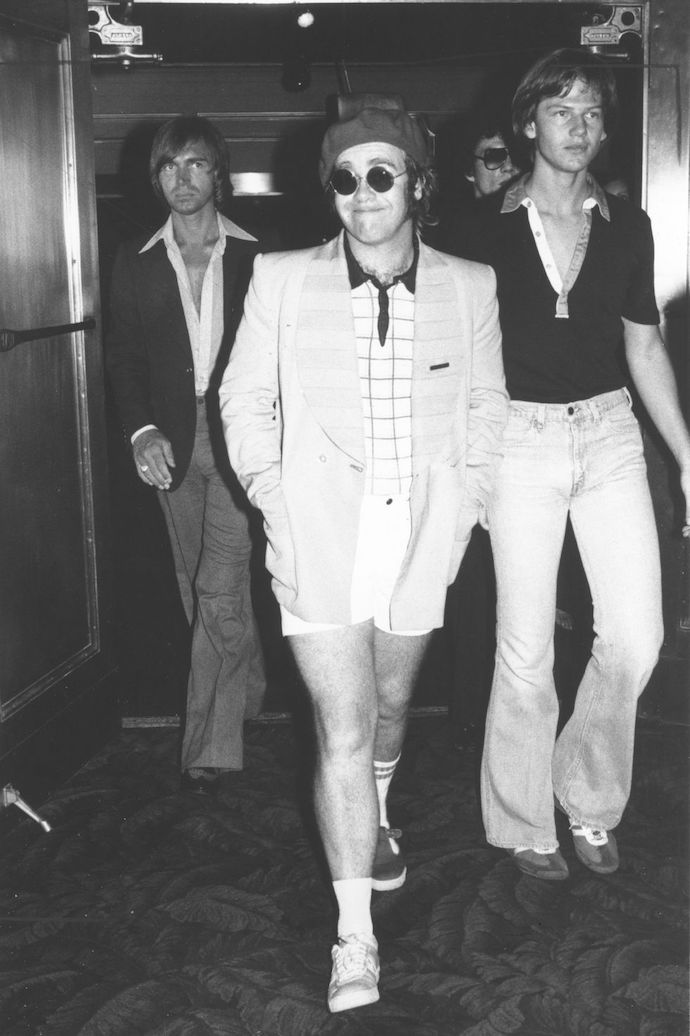 I will never be as cool as Elton leaving Studio 54, but a girl can dream. Have you ever seen anyone so effortlessly pull off wearing two different style shoes?
Get the look: