As a firm believer in the fact that we can always find progress within ourselves. I've found a lot of comfort in the fact that no matter what, I can always reflect on different aspects of my life. I like to learn from my past, and yes, that even includes some questionable beauty habits that I once viewed as essential to my routines.
Over the last couple of years, I've taken stock of my routines, and what they've currently been shaped into. I was not always so organized, or even knowledgeable about what I was putting on my skin. My skin hasn't always been combination-type, either. Noted: no one intentionally effs up.
You have to seed out those bad little habits and nip them before they make your beauty routines worse. You've got to figure out what those bad beauty habits are, and implement a solution.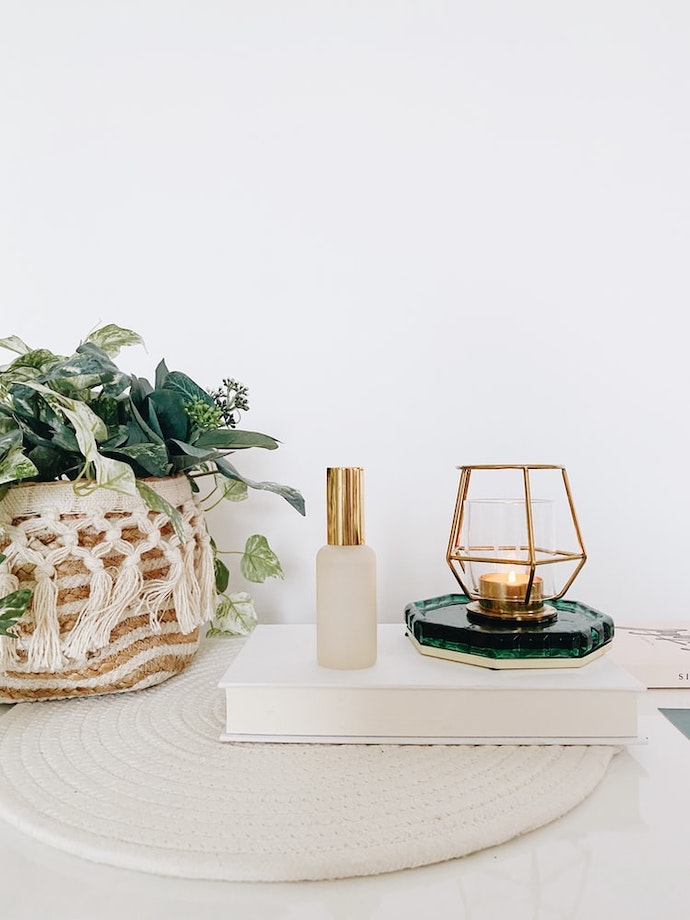 These are just 8 innocent bad beauty habits that I've given up, and I'm never looking back.
Not identifying my needs.
For a long time, I let my beauty routine revolve around the fact of need. I did certain things because I was "supposed to." I never stopped to think about what was actually important to me to really incorporate into my beauty routines. When crafting your own routines, never forget what is important to you, and address those beauty needs. You need to add elements that make sense to you, and hone in on what feels important to you. For example, the pandemic taught me I am a nails-girl. I type all day every day, and I feel more productive and inspired when my nails are done to my liking.
An unstable cleansing routine.
I used to use whatever cleansing method I could find nearby. That means I'd even use a bar of soap if it were in reach. I didn't give much thought to my cleansing routines, but that was a huge mistake. I wasn't properly taking off my makeup, and it was leading to a lot of skin issues like zits and overdrying. All cleansers are not made alike. When I wear makeup, I follow a double-cleansing routine with a balm or oil to dissolve my makeup, and a gentle gel cleanser to finish up.
Hoarding as much product as possible.
I was a thorough product hoarder for such a long time, and it's hard to believe that I held on to too many expired products and formulas that just didn't work for me. I used to think that the more product, the better. But the truth is that it's easy for everything to get a little out of hand. You don't need every new product under the sun to develop a good skincare routine, you just need the formulas that work best for you. Less is more, and the more focused your beauty arsenal, the better.
Using too many products at a time.
We're living during a time where there is an influx of beauty and skincare brands and products. Everyone has their own beauty line these days. That just means we have tons of more choices, but don't fall into the "new launch" rabbit hole and feel like you have to try every new product that comes out. I reached a point in my beauty routines where I was just using products because they were in my arsenal, and not necessarily because they were the right product to treat certain skin concerns.
After suffering a chemical burn, I realized I need to pare down my routine, and focus on products and formulas that specifically targeted my needs.
Over-exfoliating my skin.
I used to think scrubbing my face equated to clean skin. This was a huge mistake. The skin on your face is delicate, and should be treated as such. Piling on exfoliators can really do a lot more bad than good. I've toned down on exfoliating, and only using exfoliating products when my skin feels dull.
Never using heat-protecting products in my hair routine.
It took me such a long time to embrace my wavy hair texture. For so long, I stuck a hot iron to it and called it a day. When I immediately noticed a slew of new split ends, I knew what I had done wrong. Too much heat and I wasn't even trying to protect my strands. The damage was done, and it got to the point where I had to chop an inch or two off just to spare the rest of my strands.
The pandemic gave me time to find preventive and protective hair products, and I took a long break from hot tools. I hardly ever use hot tools in my hair now, but if I do need it, you can bet I'll never not use a heat protectant again.
Forgetting my daily SPF.
Here I was, running out the house and sitting in the hot car, waiting for it to cool off. And I promise, every time I would say "whoops, forgot to put on my sunscreen." What a dangerous mistake. I've worked hard to keep SPF all over my home: in my purse, on my office desk, next to my bed, etc. Now, I have no excuse for forgetting my SPF since I'm surrounded by sunscreens. Even if you spend all day indoors, the sun finds a way to peek through your windows, and you need to protect your skin.
Over-treating my stressed-out hair.
Olaplex quickly became my best friend during the pandemic, and then my worst enemy. Did you know you can easily overdo these formulas and quickly dry-out your strands and actually damage them further? It's important to look at natural hair-treatment options (sometimes you just need to peek into your pantry for hair-savers). I've been coloring my hair most of my life, and keeping a color-safe routine calls for shiny, healthier hair. I use repairing products when my strands feel extra dry and damaged, and try to keep my treatments to a minimum.
Featured + main image via Uby Yanes