I'm sad to say it, but it's just about time for these glorious summer days to come to an end. Abundant sunshine, warm days spent outside, pool parties, beach days and vacations are what make summer such a universally beloved season. This deep love we have for summer can bring about some end-of-summer blues, making it difficult for us to transition into a new season.
Luckily, that new season is fall, and it comes with all of its own perks: Crisp air, the changing of the leaves, the holiday season kick off, yummy food, warm drinks and so much more. There is a lot for us to look forward to. Below, I created a list of fun ways to end your summer the best way possible to cure any lingering end-of-summer blues.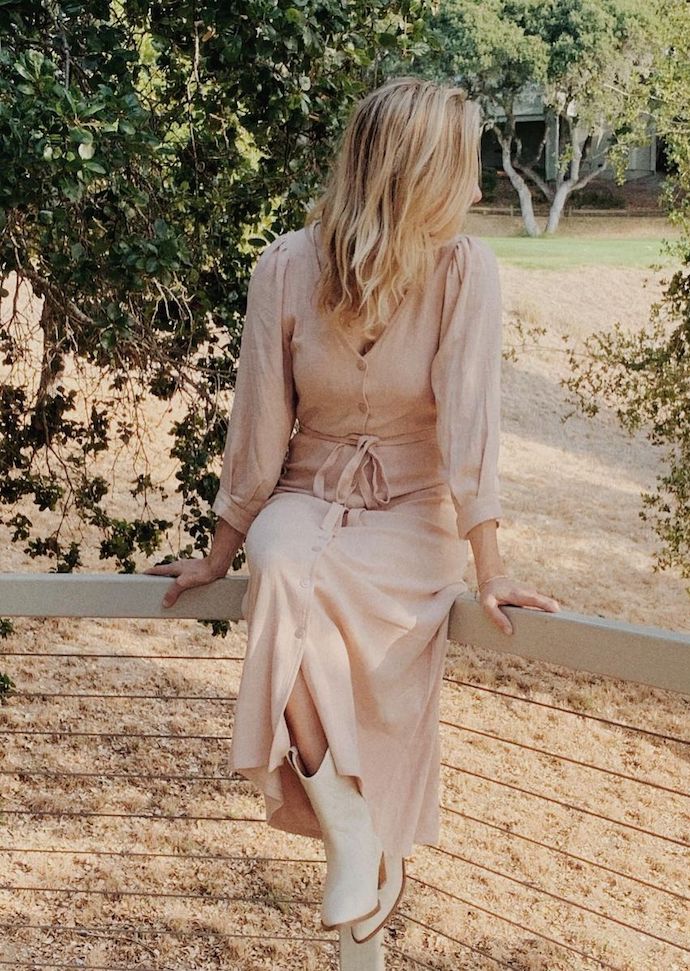 Throw an end-of-summer bash to soak up that final ounce of the season.
Make things like fruit-infused cocktails (here are 14 summer cocktails you can try if you're burnt out on rosé), fruit kabobs, zucchini pasta salad, caprese salad skewers, or cucumber, mint and watermelon mozzarella salad, just to name a few ideas! You can also plan a girls' end-of-summer spa day for some much-needed pampering after all that play in the summer sun.
Eat mood-boosting summer foods
Eat delicious, mood-boosting foods to help you stay happy and upbeat with the changing of the season. Zinc improves mood and stress levels. Some good sources are:
cashews
chickpeas
pumpkin seeds
sesame seeds
and shrimp.
Also, fish (like salmon), dark leafy greens, whole grains, beans, asparagus, lemon, cherry tomatoes, pasture-raised eggs, carrots, unsweetened organic Greek yogurt, cacao powder and dark chocolate are great food options to help lift your mood. One of my favorite mood-boosting combos is hot tea with raw honey. Teas that are known for lifting your spirits and decreasing stress are St. John's Wort, lemon balm and chamomile.
One last tip is to take vitamin D3 and fish oil. These are great for overall health, but can also help improve mood and psychological well-being. When fall and winter start, we won't be in the sun as much to get all that vitamin D. So, it's best to supplement in order to reap all the rewards of this mood-boosting, energizing vitamin.
Sweat it out
Staying active always gets those endorphins going and puts you in a positive mindset. Find something you love to do. Try out a new class, take a long walk or exercise outside. Depending on where you live, the summer heat can be brutal, so use this new season as an opportunity to start taking your sweat sessions outdoors!
Upgrade your wardrobe
The cutest fall clothes are already out, so start stocking up! New clothing always puts a pep in our step. Grab those boots you've been eyeing, a new cozy sweater, or a fun trendy jacket.
Start a Fall bucket list
Write down some fun fall activities you love doing each season or maybe some activities you haven't done yet, but want to do. Some ideas to help you get your list started are apple picking,  attending a wine-tasting, having cider and donuts at an apple orchard, or planning a fall dinner party.
Planning activities will help get you excited for all the fun that's to come this fall!
This post was updated and adapted from this article written by Kara Stout and originally published on Glitter Guide in 2016.